Other Albums
Earthed, The Best of Middle Earth (EP Compilation Album 2007)
Power of the Picts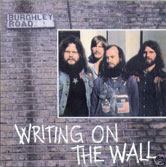 Burghley Road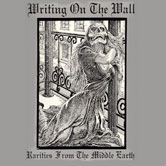 Rarities of Middle Earth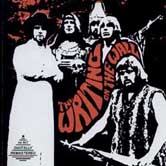 Cracks in the Illusions of Life

Child On A Crossing / Lucifer Corpus
Father Time - 15 minute long version
Man of Renown / Buffalo - Argentina
John Peel Sessions / Shalalalee

1973 -Recorded at Dave Edmonds studio in Wales. The last recording from Writing on the Wall.
The master tapes were found in the attic of the home the former WOTW manager's father in Dumfries wher they had been for 23 years. Jake Scott and Jimmy Hush arranged to meet the ex-manager in 1995 and bought the tapes from hiim.
Jimmy Hush went to 'Heartbeat Studios' with Dave Valentine and gave the tapes their first ever mix. The tapes had to be transferred to modern medium by John Turner in his well-equipped Edinburgh studio. The tapes feature the last line-up of WOTW - Willy Finlayson, Jake Scott, Albie Grrenhaugh (Albie played tenor saxophone and flute.), Jimmy Hush.
This album will be made available for sale on this website very soon.